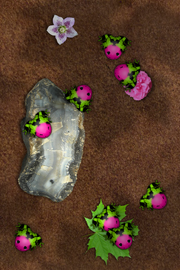 Green is a frog base color darker than Lime but lighter than the Emerald or Olive base colors. It is darker than Folium and more yellow than the Muscus pattern color.
Green frogs are required for three awards:
Legendary 4: 1 of 2 frogs must be a Green Aurum Veru
Note that the Greenbacks award does not actually use Green frogs.